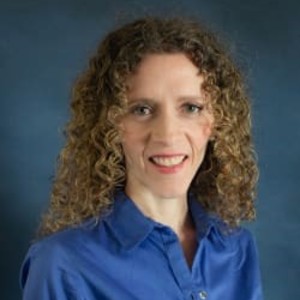 Sarah O'Connell MD earned her B.A. in History at the University of Oklahoma in Norman and continued with a Post-baccalaureate from Cleveland State University and the The University of Texas at San Antonio and her M.D. at the University of Texas Medical School at Houston in Houston, TX. Dr. O'Connell completed her Internal Medicine Preliminary Internship at the University of Texas Medical School at Houston and her Diagnostic Radiology Residency at Yale-New Haven Hospital in New Haven, CT. She completed a Breast Imaging Fellowship at the Smilow Cancer Hospital at Yale-New Haven Hospital, New Haven, CT.
Dr. O'Connell is a member of the American Board of Radiology, the Radiologic Society of North America, the American College of Radiology and the Society of Breast Imaging. In medical school, she earned the distinction of ALPHA OMEGA ALPHA upon graduation. Her awards have included ARRS MAGNA CUM LAUDE for a scientific exhibit, "Digital Breast Tomosynthesis and Breast Cancer Visualization in High-Risk Women." Dr. O'Connell's teaching and speaking credits include lectures to the Yale Physician Assistant students and her presentation of her research at the ARRS annual meeting in Washington DC in 2013. Additionally, she has collaborated on articles and presentations given at the RSNA annual meeting, American Roentgen Ray Society annual meeting, Pathology Case Reviews, and North American Thermal Analysis Society.
As a Breast Imaging specialist, Dr. O'Connell has been involved in community outreach educating women on the importance of screening mammography for early detection of breast cancer.
Dr. O'Connell loves running, yoga, traveling and spending time with her husband and three children.