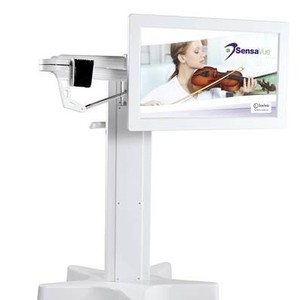 Now you can watch TV while getting your MRI!
Guilford Radiology has added the new SensaVue system to our recently installed GE Signa Voyager 1.5T, 70 cm large bore MRI scanner.
Choose from music, pictures or videos or bring your favorite personal entertainment to play through the DVD player
This added technology helps comfort and ease all patients especially:

pediatric patients
claustrophobic patients
patients with anxiety
SensaVue plays a variety of media entertainment options on a high-resolution 32" screen. This screen is mounted on a movable cart with a swinging arm and can be positioned virtually anywhere in the MRI suite.
Ask your doctor to refer you to Guilford Radiology for next MRI or any other medical imaging need.